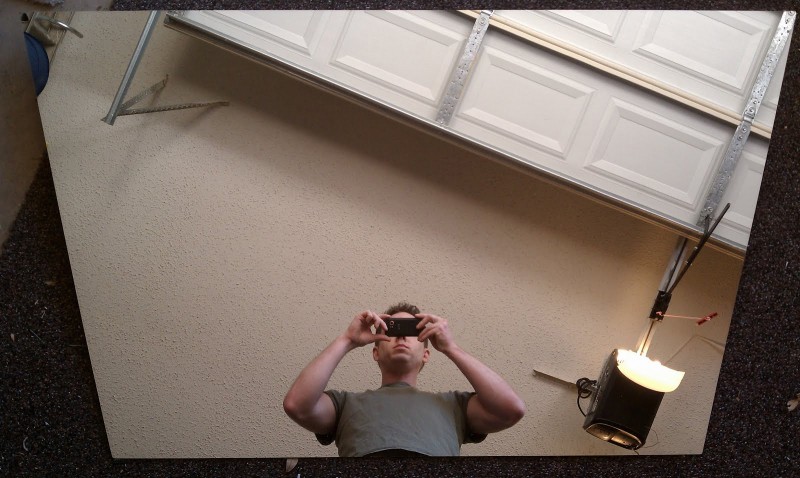 This is a huge high quality mirror I salvaged from the corpse of my folks' old Mitsubishi rear-projection HDTV. Unlike the mirror in, say, your bathroom, it is silvered on the front surface, instead of the back. A front-silvered mirror is much easier to scratch, but it is also more desirable for optical purposes because light reflects off the silvering without having to be refracted through a layer of glass, first.
This one is trapezoidal, and measures four feet on the long edge, three feet on the short edge, and 27″ across the short dimension.
I was going to hang it on the wall, but it seems a waste of its unique properties. There ought to be some cool application for it. But I'm damned if I can think of what it might be. I don't want to sell it on eBay because I don't want to mess with packing and shipping it. Right now I've got it listed on Austin craigslist for $50, but so far I haven't had any takers.
Suggestions, anyone?